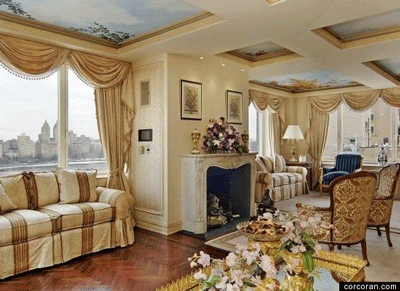 Rush Limbaugh railed against proposed New York tax hikes last year, and vowed to leave the city for good. It took a little while, but Limbaugh has now unloaded his ritzy Manhattan condo for about $11.5 million, the Wall Street Journal reports.
Although Limbaugh wanted $12.95 million for the Upper East Side apartment, he still comes out ahead on the deal. The conservative talker paid less than $5 million for the place in 1994.
Limbaugh hosts his top-rated radio show primarily out of Palm Beach, Fla., where he lives full time on a palatial beachfront estate. But Limbaugh occasionally treks to New York, where several of his staffers work. These days, Limbaugh's fill-in hosts are more likely to use the New York studio.
"Basically I go to New York now for hurricane relief, whenever a hurricane hits," Limbaugh said on his show in March 2009. "No other reason to go there. Well, sometimes I visit the overrated staff, but it would be cheaper to fly the staff down here to visit me than to pay these stupid tax increases!"
Even if Limbaugh traveled north only for hurricane relief and staff visits, he had a nice place to crash in the city. The Fifth Avenue spread includes four terraces, double living room, large media room and Central Park views, according to Corcoran's real estate listing.